My daughter Julia loves nature, especially flowers and butterflies. That's why I decided to start a project on a super important topic, the butterflies.

There are more than 230,000 species of butterflies and moths in the world. An incredible and dazzling biodiversity. They measure from half to 30 centimeters in diameter and live for an average of 2 weeks.
Only about 1% of all these species are recorded, but most of them are constantly in danger of disappearing. Habitat loss is one of the main causes of species decline. A recent study estimates that butterfly populations have halved in just the last decade.
Conserving butterflies can improve the entire wildlife environment and bring more joy into our lives. Butterflies are important in their own right, as all living things have a right to live. Furthermore, we depend on them for food.
Butterflies and moths are indicators of a healthy environment and healthy ecosystems. Butterflies are extremely environmentally friendly. Places that have lots of butterflies are also rich in other invertebrates. All of these insects bring environmental benefits, including pollination and pest control.
Human activities are destroying the natural world, leading to the extinction of animal and plant species at an alarming rate.
It is not too late to reverse this devastating decline of the natural world, but everyone must do their part.
Picture book - Let's save the butterflies together
This is my first campaign on Buy me a Coffee, the picture book project "Let's save the butterflies together" with lots of information for children about the importance of pollinators and their decline around the world. The book will also have coloring pages and fun activities.
Follow the process of creating this project

To follow the entire process of creating this project, become one of my supporters on Buy me a Coffee.
Each of my supporters will be part of my journey and will help me achieve my goals. I'm sure it will be a lot of fun!
Your support will serve as fuel for me to continue my projects and continually improve.
By supporting me, you will help spread environmental awareness to adults and children alike. My supporters will first have access to exclusive downloadable content and files.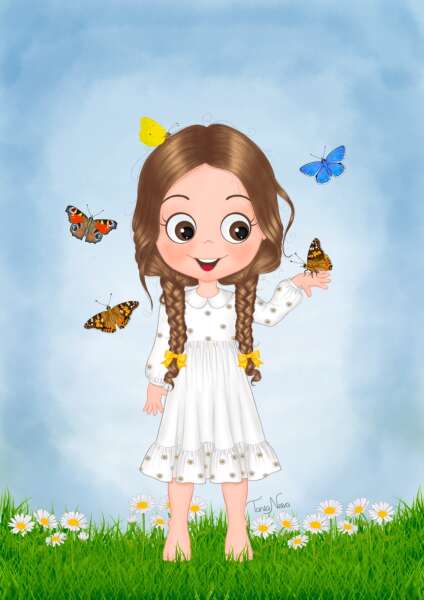 Visit my shop on  Etsy